Illuminated Exterior-Stele and Wall Unit


Task
Designing a stele as well as wall-unit for the dental clinic Dr. Brauckhoff
Period
2016-2017
Expertise
Conception

Design

Construction

Building
Permission

Production
Client
Zahnarztpraxis Dr. Brauckhoff und Kollegen.
The dental clinic Dr. Bauckhoff and Colleagues is situated in an idyllic living area in Dresden. Due to its location, the practice is not immediately recognizable for those, coming from the high streets and thus difficult to find.
Thus, what we developed was not only a promo-stele but rather we were focusing on a strong long-distance effect of the module, while taking care of a high-quality and minimalistic effect in proximity. Thus the stele is in a classic design, reduced to its main functions. The same approach was taken for the realization of the wall-module which is part of the interior of the practice, that was integrated in a unobtrusive but still visually present manner.
Blueprints of the stele.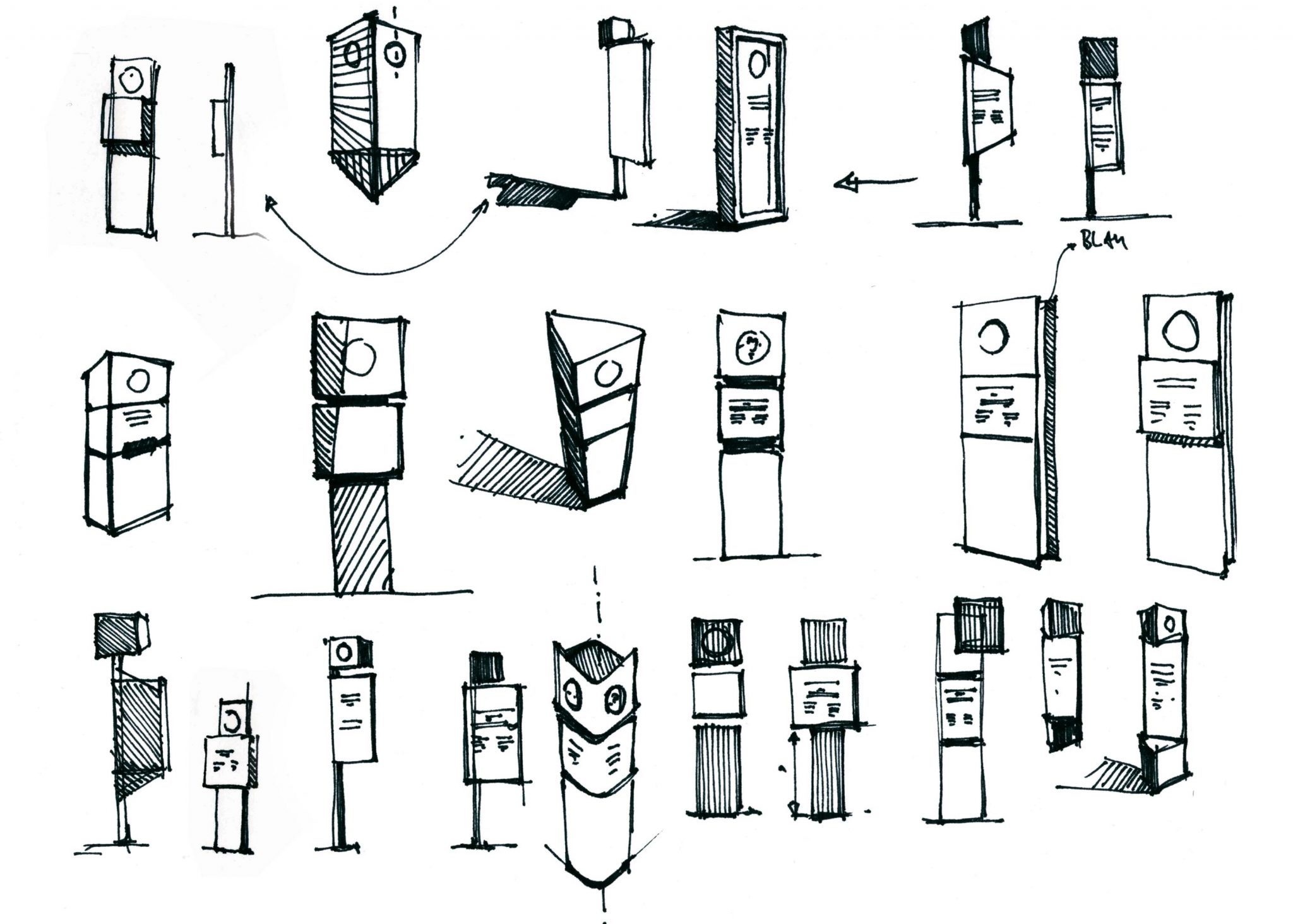 Construction.
The stele consists of three distinct segments – a base, the centrical-piece with the inscription and logo and the outer casing of the upper and bottom segment, made from an edged aluminium-plate. The segment in the centre is made out of plexigaess which is back-lit homogenously.
Realization.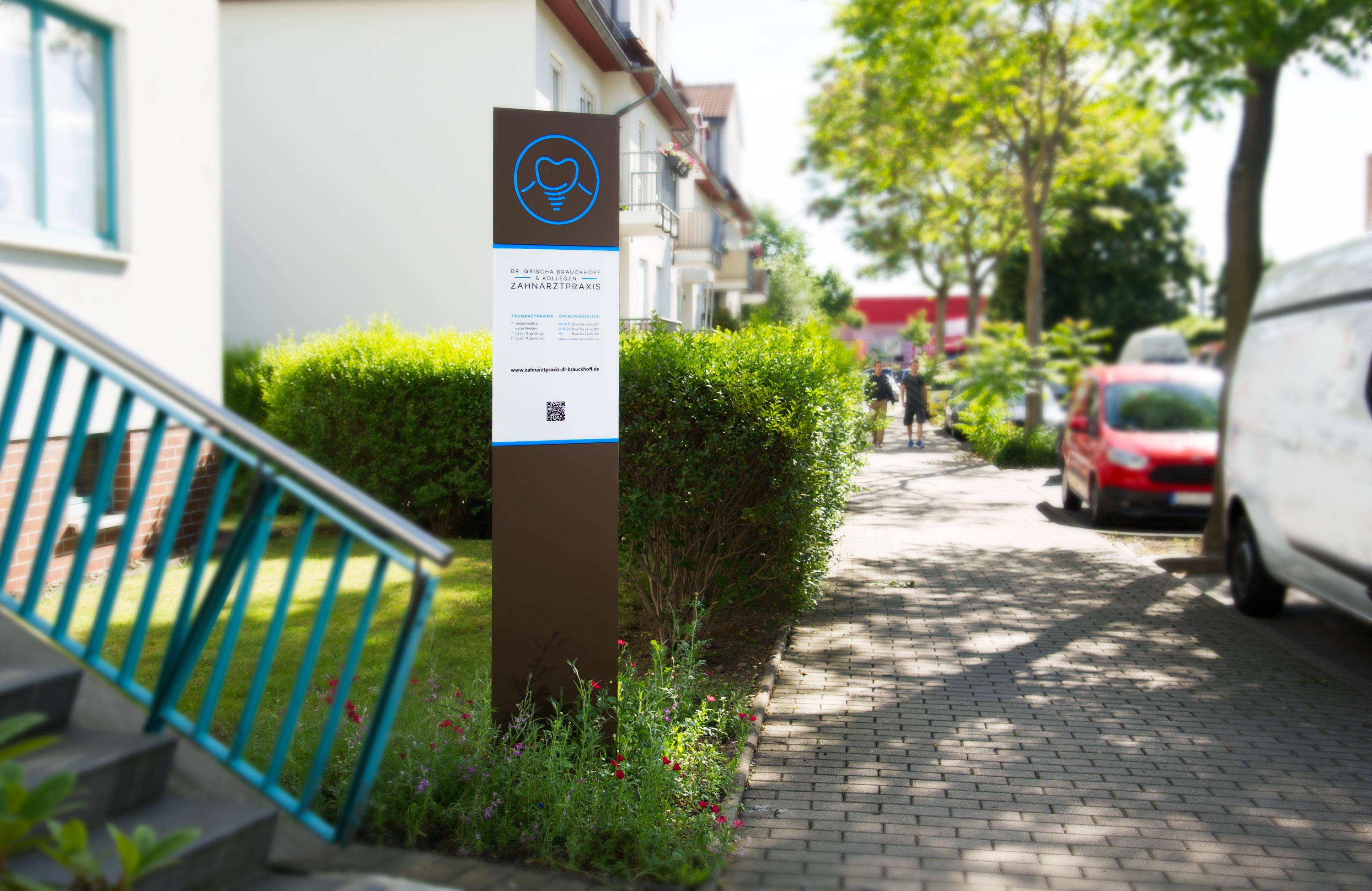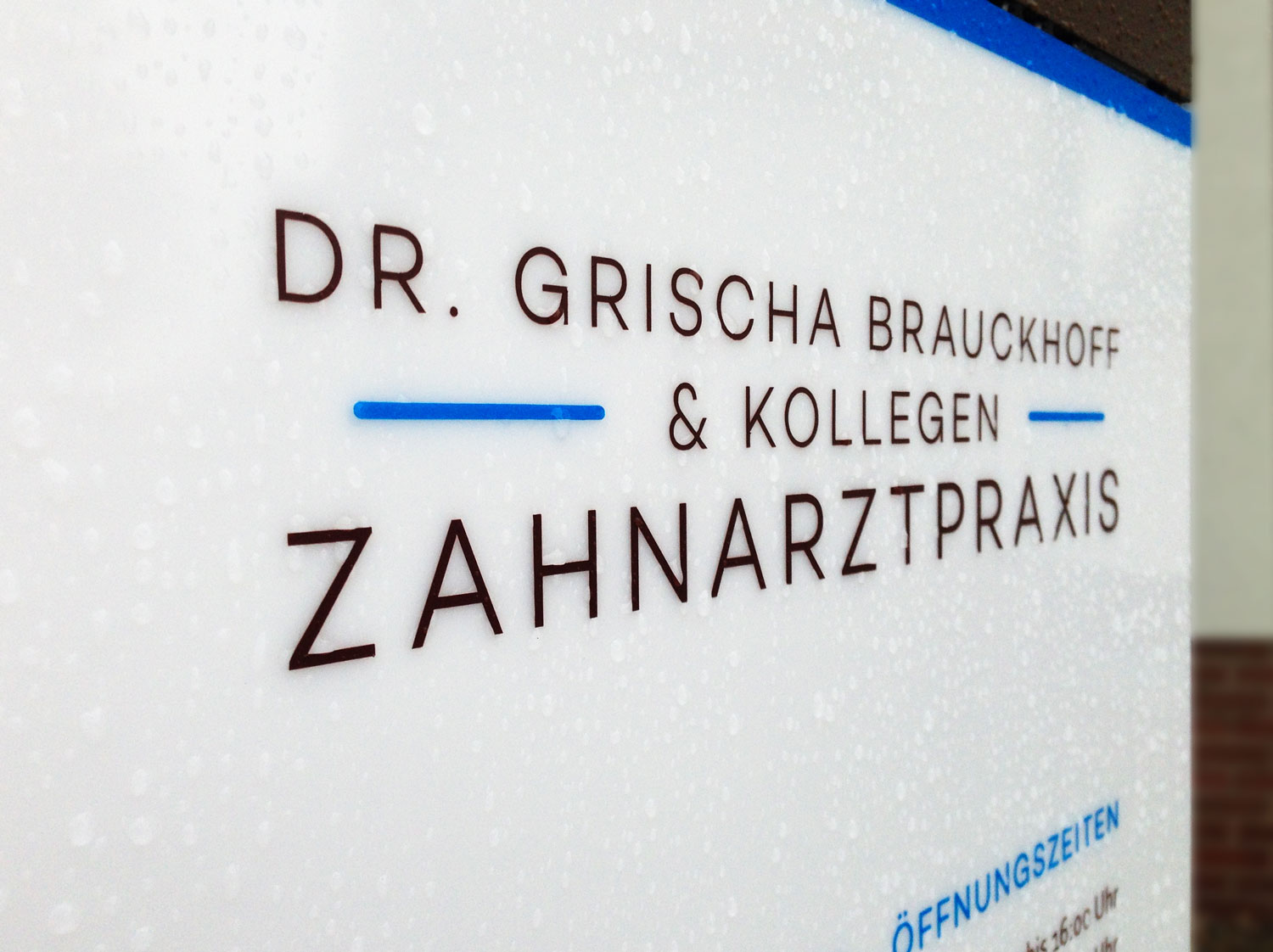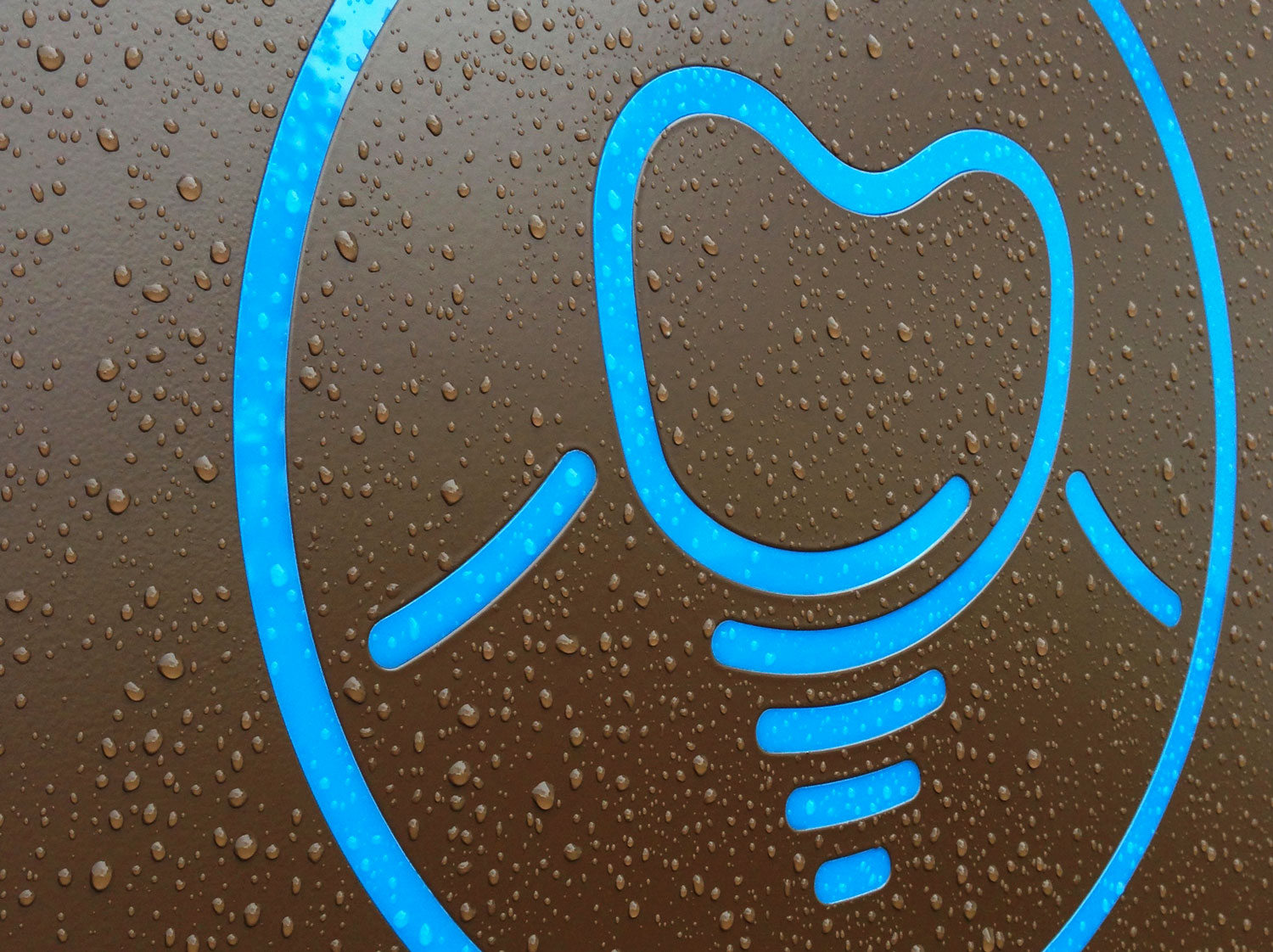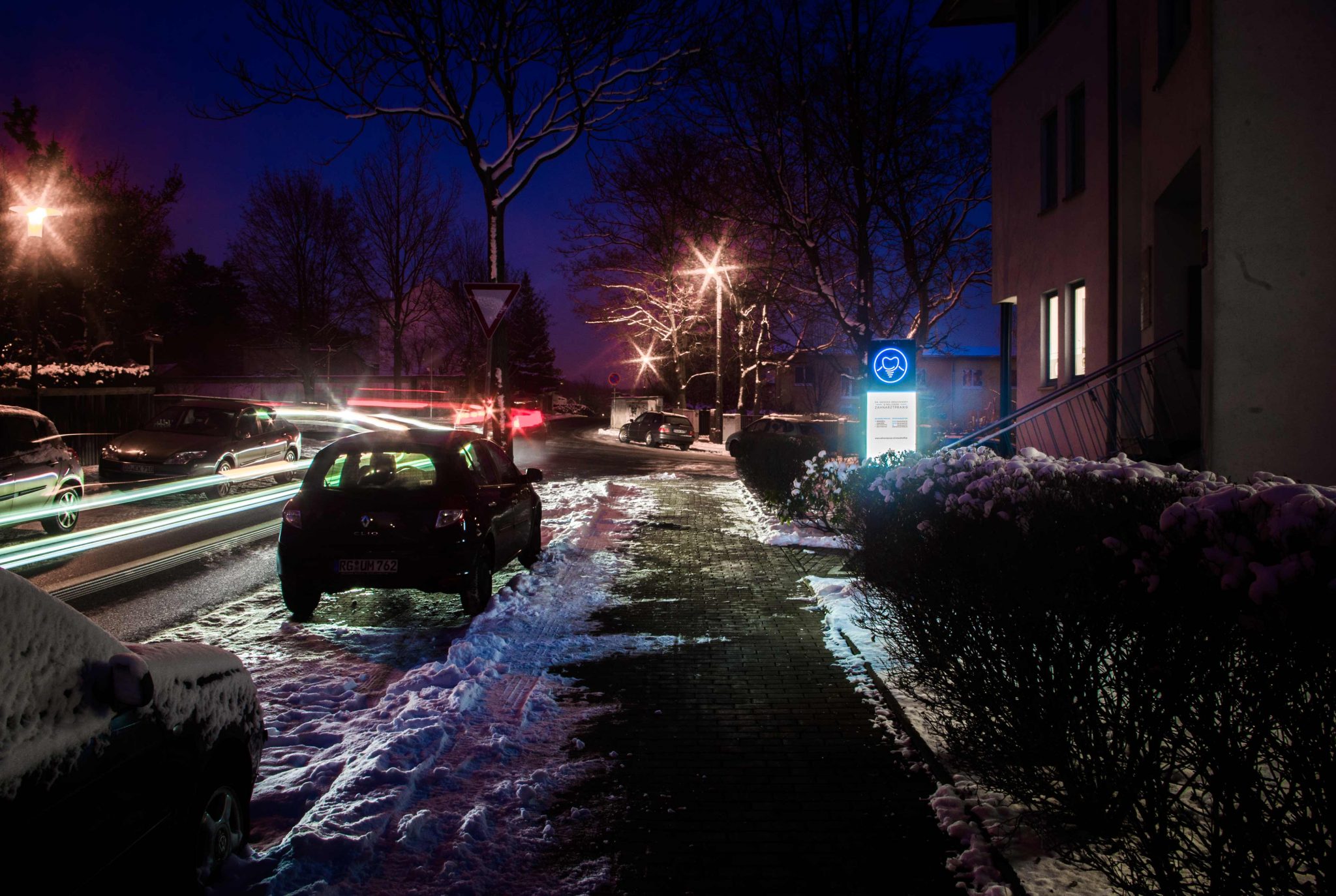 Wall-Module.
Besides the stele in the outdoor area we integrated a wall-module in the reception area of the practice, welcoming the patients. From a design as well as functionality perspective, both units speak the same language – they are reserved but nevertheless have a strong effect. The wall-module is also back-lit and fits perfectly in the existing interior design.
In case of interest you can see the modules at the practice Dr. Brauckhoff und Kollegen in Dresden.