Mural Painting


Task
Decorative Wall design in the foyer of the Elster-Centre in Elsterwerda, taking up on the region and history of the town
Period
2014
Expertise
Idea
Conception
Realization
Client
Elster-Center, Elsterwerda
In the largest mall of Elsterwerda and nearby surrounding we created a mural painting with over 16m width (52 feet) and 2,8m height (10 feet). The aspiration was to create a painting with a long distance-effect as well as to embed detailed drawings of views of the city-scape. This combination is made possible through ornaments that have a particular meaning for the town, as they are symbols of the city arms: the lily and the magpie.
Domestic artist Ararat Haydeyan integrates over 20 views of the city in the painting, after dealing with the city's history. The viewer gets the impression to look through a stained-glass window, enjoying the view on the city Elsterwerda and seeing all the important monuments.
Mural Painting in its development.
A view through the stained-glass window.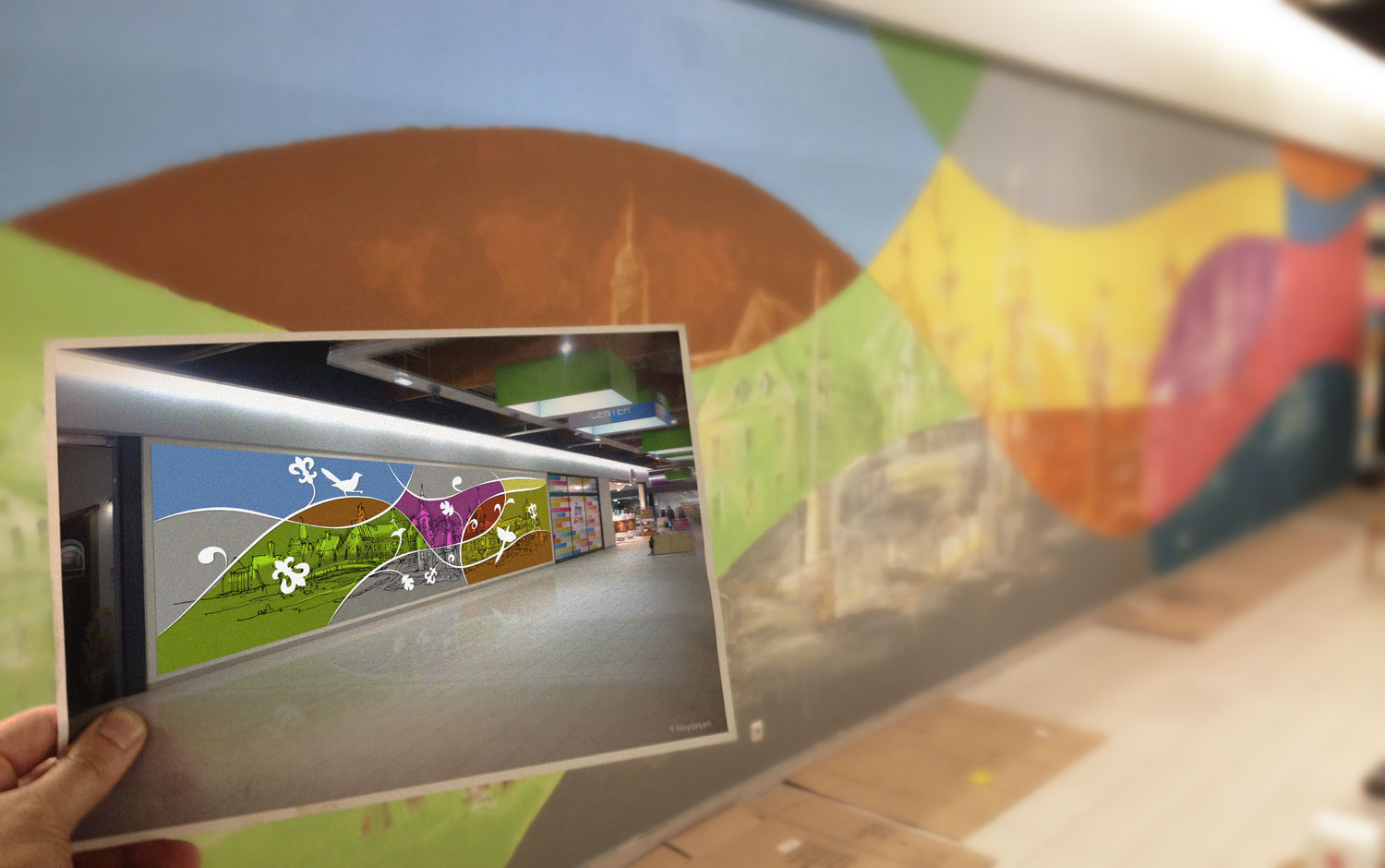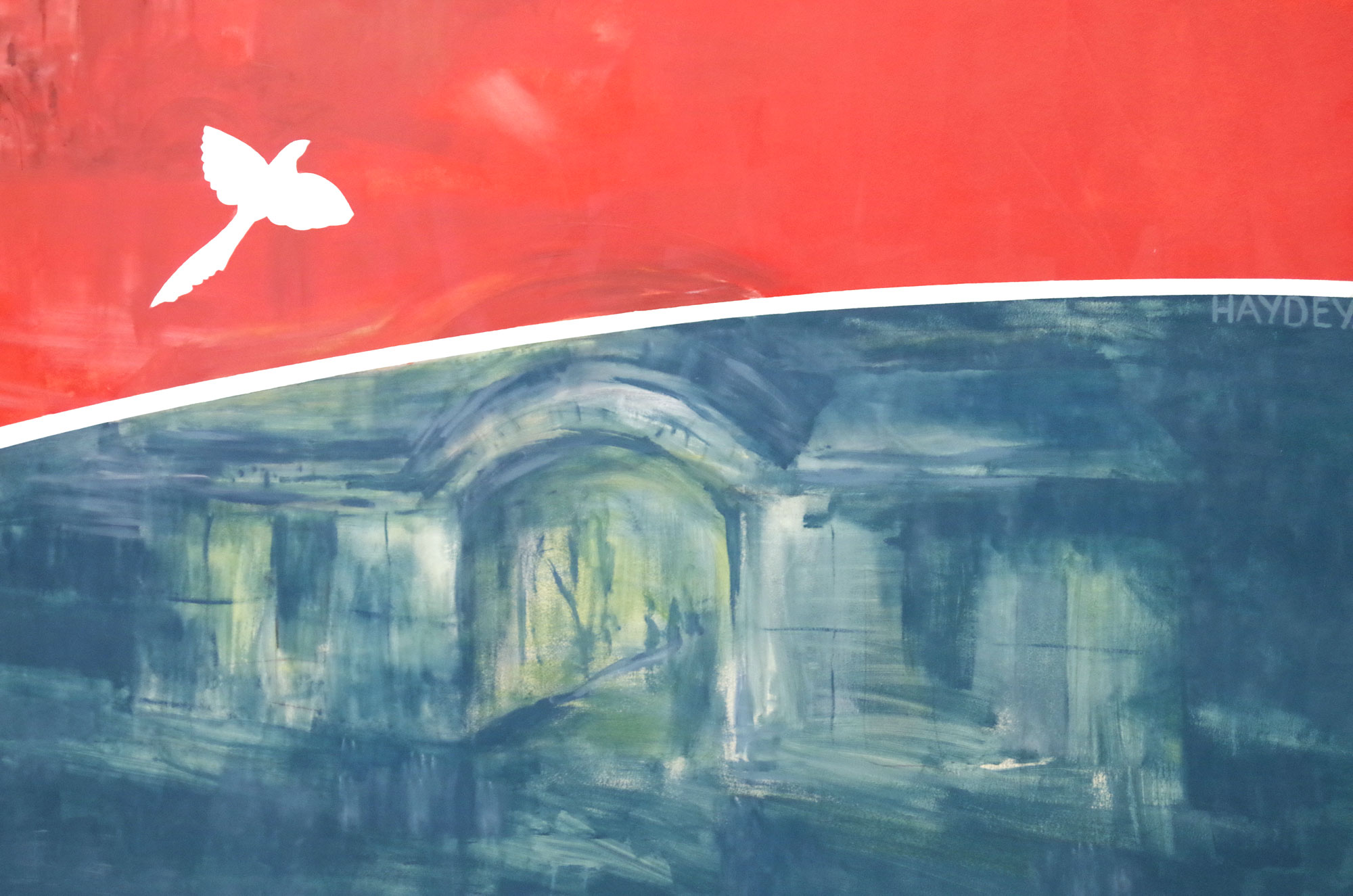 The realization of the painting was enabled through different layers.
As to get the effect of looking through coloured, transparent glass, a new technique had to be applied in four layers:

1. Ground
2. Painting
3. Colouring
4. Ornaments
Drawing / Motif
In the painting we see a panorama of the town Elsterwerda with its monuments of the past years.
The single objects were combined in a way that enables a harmonic view on the town.